Three years ago today, everything changed
Read Time ~ 4 min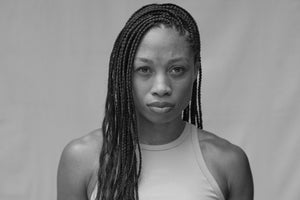 Three years ago today, I published an Op-Ed in the New York Times sharing my experience about a contract negotiation with NIKE. It was one of the most terrifying moments of my life. A lot has happened since that day. Honestly, if you had told me one of these things was possible three years ago today, I wouldn't have believed you. Here are some of the highlights:
NIKE stepped up and changed its maternity policy for athletes, leading the charge, and other brands followed.

I testified before Congress on the importance of maternal health and protection.

Athleta signed me as their first athlete partner. Simone Biles has since joined us, too.

I launched Saysh with my brother Wes, and we now make shoes specifically based on women's feet. We were one of the first to market to ever do this. LuluLemon now also makes shoes from molds based on women's feet.

I made it back to the Olympics in Tokyo and won a Gold and Bronze medal, and I did it with Saysh on my feet.

TED asked me to speak at their conference in April of 2022 to share how I overcame fear. That talk has over 700K views as of today.
"Your voice has power — use it even if it shakes."
I'll never forget the fear I felt when the NYT Op-Ed went live, but here are three things that experience taught me that could help you, too.
Your voice has power – use it even if it shakes.
Sometimes you'll ask for change, and sometimes you'll need to create it.
Be brave with your life because you'll find your purpose when you pursue your passions.
The work isn't done yet. Here are just a few things that still need to be done and how you can support them.
All athletic companies need to provide maternity protection for athletes. Those protections need to be clearly stated in contracts. &Mother does excellent work in pushing those companies to do precisely that. Action: Learn more about &Mother and how you can support their work.

Support Saysh. We exist to make women feel seen and known and build a community of people to do exactly that. Action. Sign up for our emails, follow us on social media, or purchase shoes.

Be intentional with the brands you support. Brands have real power and influence, and when you purchase products, you support a mission. Action. Research brands and share the ones you believe are doing good work.