Privacy Policy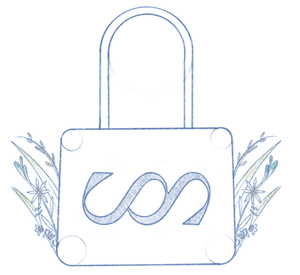 This short summary of Saysh's Privacy Policy provides a general idea of our privacy practices and how we handle the information we collect through the Saysh website and other online interactions with us. It does not provide you notice of all of our privacy practices, which we provide in detail afterwards.
How we collect your personal information
We collect information that you provide us (like when you make a purchase on our store).
We also collect certain information (like your device and activity information) automatically when you interact with us. To do this, we use cookies.
How we collect your personal information
We use your personal information to administer your account, to deliver our products and services, and to customize your experience at our online store.
How we share your personal information
We share your information with the third parties who help us provide our products and services to you and with those who help us manage our business.
If you submit a product review or post content on our site, your information may be shared.
Your rights with respect to your personal information
You can update your information through your account, and you may also contact Saysh and let us know if you would like to update, correct, or delete your personal information.
For the details, keep reading.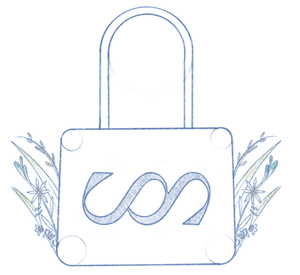 Privacy Policy
Introduction
This Privacy Policy explains how Saysh Corporation ("Saysh," "we," or "us") collects, uses, and discloses information about you. This Privacy Policy applies when you use our websites and other online products and services (all of which we refer to together as our "Services"), engage with us on social media, or otherwise interact with us online. Because this privacy policy describes what you can expect from us and what additional actions you can take to protect your information, you should read this document carefully and make sure you understand it. If you don't agree with the ways we handle your information, you should not purchase our products, use our services, or otherwise interact with us.
We may change this Privacy Policy from time to time. If we make changes, we will let you know by revising the date at the top of this Privacy Policy and, in some cases, we may let you know in other ways (such as adding a statement to our website or sending you an email). You should review this Privacy Policy regularly so that you stay on top of our information practices and the choices available to you.
Collection of
Information
Information You Provide to Us We collect information you provide directly to us. For example, you share information directly with us when you create an account, fill out a form, submit or post content through our Services, make a purchase, communicate with us through third-party platforms, participate in a contest or promotion, request customer support, or otherwise communicate with us. The types of personal information we may collect include your name, email address, postal address, phone number, credit card and other payment information, Saysh username and password, and any other information you choose to provide. If you pay with a credit card, we don't keep your credit card information, but instead we have a third-party securely processes your credit card information for us.
Information We Collect Automatically When You Interact with Us When you access or use our Services or otherwise transact business with us, we automatically collect certain information. This is generally technical and other information that our Services automatically collect in order to provide our website and services and includes:
Activity Information: We collect information about your activity on our Services, such as the sites or products you review, search terms, and how you interact with the site.
Transactional Information: When you make a purchase or return, we collect information about the transaction, such as product details, purchase price, and the date and location of the transaction.
Device and Usage Information: We collect information about how you access our Services, including data about the device and network you use, such as your hardware model, operating system version, mobile network, IP address, unique device identifiers, browser type, and app version. We also collect information about your activity on our Services, such as access times, pages viewed, links clicked, and the page you visited before navigating to our Services.
Location Information: In accordance with your device permissions, we may collect information about the precise location of your device. You may stop the collection of precise location information at any time (see the Your Choices section below for details).
Information Collected by Cookies and Similar Tracking Technologies: We (and our service providers) use tracking technologies, such as cookies and web beacons, to collect information about you. Cookies are small data files stored on your hard drive or in device memory that help us improve our Services and your experience, see which areas and features of our Services are popular, and count visits. Web beacons (also known as "pixel tags" or "clear GIFs") are electronic images that we use on our Services and in our emails to help deliver cookies, count visits, and understand usage and campaign effectiveness. For more information about cookies and how to disable them, see the Your Choices section below.
Analytics: We use Google Analytics, a web analytics service provided by Google, Inc. ("Google"). Google Analytics uses cookies to help us analyze how users use the Services and enhance your experience when you use the Services. For more information on how Google uses this data, go to www.google.com/policies/privacy/partners/.
Use of
Information
We use the information we collect to administer your account and to deliver the products and services you request and customize your experience with us. We also use the information we collect to:
Provide, maintain, and improve our products and services;
Process transactions and send you related information, including confirmations, receipts, invoices, customer experience surveys, and recall notices;
Personalize and improve your experience on our Services;
Send you technical notices, security alerts, and support and administrative messages;
Respond to your comments and questions and provide customer service;
Communicate with you about products, services, and events offered by Saysh and others and provide news and information that we think will interest you (see the Your Choices section below for information about how to opt out of these communications at any time);
Monitor and analyze trends, usage, and activities in connection with our Services or purchases of our products;
Personalize the advertisements you see on third-party platforms and websites (for more information, see the Advertising and Analytics section below);
Personalize the advertisements you see when you use our Services based on information provided by our advertising partners;
Facilitate contests, sweepstakes, and promotions and process and deliver entries and rewards;
Detect, investigate, and prevent security incidents and other malicious, deceptive, fraudulent, or illegal activity and protect the rights and property of Saysh and others;
Debug to identify and repair errors in our Services;
Comply with our legal and financial obligations; and
Carry out any other purpose described to you at the time the information was collected or that you agree to.
Your Choices
Account
Information
You may update and correct certain account information at any time by logging into your account or emailing us at
help@saysh.com
. If you wish to delete your account, please contact us at
privacy@saysh.com
, but note that we may retain certain information as required by law or for our legitimate business purposes.
Cookies
and Other
Technologies
A cookie is a small amount of information that is downloaded to your computer or device when you visit our Site. We use a number of different cookies, including functional, performance, advertising, and social media or content cookies. Cookies make your browsing experience better by allowing the website to remember your actions and preferences (such as login and region selection). This means you do not have to re-enter this information each time you return to the site or browse from one page to another. Cookies also provide information on how people use the website, for instance whether it is their first time visiting or if they are a frequent visitor.
Please note that because there is no consistent industry understanding of how to respond to "Do Not Track" signals, we do not alter our data collection and usage practices when we detect such a signal from your browser.
Changes
We may update this Privacy Policy from time to time in order to reflect, for example, changes to our practices or for other operational, legal, or regulatory reasons.
Last updated: 05/25/2022
Contact Us
If you have any questions about this Privacy Policy, please contact us at:
Saysh Corp.
10100 Venice Blvd #6969
Culver City, CA 90232