Meet Allyson
Allyson Felix is the most decorated track & field athlete of all time with 11 Olympic and 20 World Championship medals. Despite her success, she was still forced to make a choice between her career and her family when her longtime sponsor offered her a 70% pay cut after she became pregnant.

This ignited a passionate fight for justice, not just for Allyson, but for all women athletes. When said sponsor refused to extend protections against performance penalties in the face of childbirth to all women athletes on their roster… Allyson left. She took her passion and her fight with her.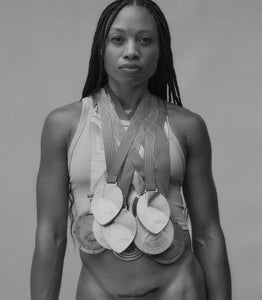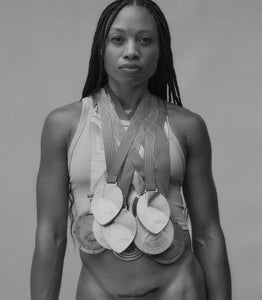 Allyson's advocacy has since changed the game. She spoke out publicly about the inequality facing sponsored women athletes and called for industry-wide change. As a result, several major athletic sponsors have announced maternity protection and changed corporate policies, guaranteeing athletes' pay and bonuses through, and after, pregnancy.
Our Founders
Following that victory, Allyson faced her next dilemma — what racing spikes was she to wear, as she pursued a place on her fifth Olympic team? Allyson still saw disparities in a footwear industry that didn't bother to consider bodies that weren't male. After her advocacy created a ripple effect of positive change in sports, she felt more energized than ever for her next adventure.

So she teamed up with her brother, Wes, and together they built Saysh, a collection of stylish, functional sneakers designed for everyday performance.