Saysh invites you to own a true piece of sporting history, to support sporting futures.

To celebrate Allyson Felix's record breaking performance at the Summer Games in Tokyo, Saysh commissioned a one of one digital artwork, minted as a Non Fungible Token (NFT), and offers it at auction, alongside a pair of Olympic race-worn custom spikes, also one of one, designed for and worn by Allyson Felix.
Update: This is Saysh's first venture into the world of NFTs, and we're learning as we go. We've extended the close of the auction to 7pm ET November 12th, to make sure we're maximizing the impact we can create for the Power of She Fund and women athletes. Thanks for all the support and feedback to-date.
The digital artwork was created by MMM studio.
Non-fungible token ERC-721
Token ID: 0
Animated artwork
MOV: 497.92 MB (522,111,620 bytes), 2145x2160px, HD, 00:11
Minted on October 12, 2021, ed. 1/1.
Smart contract address: 0xef49e8557bdea753a31b32b50447ec86f290cc95
Bid History
Price
USD Price
Time Placed
From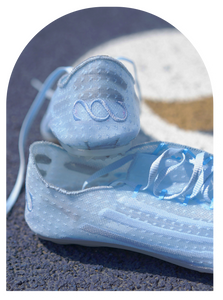 Allyson Felix is a one of one athlete. This summer Allyson broke Carl Lewis' long held record to become the most decorated track and field Olympian in American history.

To celebrate her final solo race on August 6th, Saysh created a custom, one of one pair of racing spikes – the "Saysh 0.07 Spike". No athlete has ever competed in the Olympic games in footwear from their own brand.

To further mark the occasion, Saysh commissioned a one of one piece of digital art, to be minted as an NFT, from the renowned Hong Kong based studio MMM.

This October, the artwork was exhibited at the world-famous Saatchi Gallery in London, Kensington. This will be the only time the art will be publicly exhibited.
Saysh is now auctioning the NFT, which will act as a redeemable token to acquire the Olympic race-worn spikes.

All proceeds will go to charity. Saysh is partnering with the Women's Sports Foundation, specifically Athleta's Power of She Fund: Child Care Grant, which funds child care for women that are current and aspiring athletes. All of this builds towards Saysh's vision: a future where inequality is undermined by female creatively and athleticism.

In bidding, your generosity will ensure fewer women have to choose between being a professional athlete and being a mother.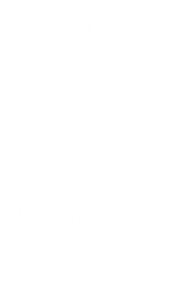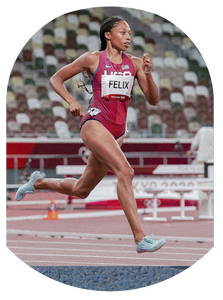 Saysh is a community-centered lifestyle brand for and by women. Saysh was founded by Allyson, and her brother Wes Felix. Saysh's first commercially available product, the Saysh One sneaker, launched this summer and sold out in weeks. New colorways, sneakers, and products will be dropping in 2022.
The Saysh Collective
is available online at bysaysh.com, with the Home of Saysh community and retail space opening October 2021 in LA's The Platform.

Since 1985, Saatchi Gallery has presented contemporary art exhibitions showcasing the work of emerging artists. Exhibitions which drew upon the collection of Charles Saatchi led to Saatchi Gallery becoming a recognized authority in contemporary art globally. The Gallery acquired a strong reputation for introducing artists who would later gain worldwide recognition. In 2019, Saatchi Gallery became a registered charity and begun a new chapter in its history.

The Power of She Fund will elevate girls and women to reach new heights on the playing field, in the studio, in the community, at work and at home. With the Child Care Grant, Athleta and WSF continue their work to support individuals and communities of women to reach their limitless potential by providing resources that enable mom-athletes to compete without barriers.

Established in Hong Kong in 2019, MMM Studio houses a collective of non-conforming creatives who specialize in animation, branding, and design. MMM strives to break the constraints of tradition and upset the tired status quo in the entertainment industry, with a daring approach to creative collaboration alongside the world's greatest artists, musicians, and athletes.
Powered by